Antalya Flight Ticket
Discover Antalya, the Mediterranean pearl
Beach, Cuisine, Culture, Nature

Antalya is by far one of the most popular destinations in Turkey, attracting tourists from all corners of the world each year. Antalya holiday owes its popularity to the turquoise water of the Mediterranean Sea, which glimmers under the sparkling sun and always puts people in a good mood.

Feature/Location

Most popular holiday city in Turkey On the Mediterranean coast

Currency

Turkish lira TRY

Weather

May – Oct is suitable for sea-swimming and sightseeing

Airports

2 airports AYT – Antalya Airport and GZT Alanya-Gazipasa Airport

Activities

Rafting, exploring the old city, beach, boat tour
This holiday region is called the Turkish Rivièra and is one of Turkey's major coasts. Antalya offers a lot for your summer holiday, including a nice beach holiday, the option to immerse yourself in some culture or perhaps discover nature in some of Antalya's most peaceful areas . Millions of tourists travel to Antalya because it has a pleasant, warm climate and much to offer. The Antalya districts such as Kemer, Kaş, Alanya and Konyaaltı have great potential from a tourism point of view and are therefore a frequent choice.
What is Antalya best known for?
The words "summer holiday" in Turkish are inextricably linked to "Antalya". Not only for Turkish tourists, but for tourists from all over the world, the pleasant Mediterranean climate and Antalya's beautiful sandy beaches are reason enough to place Antalya at the number 1 spot among summer holiday destinations. If you are on the lookout for alternative nature in addition to the sun-sea-beach trio, then Antalya has some discoveries in store for you. Antalya Museum is a place that you should add to your to do list to meet the history of this Mediterranean beauty. Explore the fascinating natural beauty of Duden Waterfalls one of Antalya's most scenic spots. The Lycian Way is a world famous route and you can never ignore exploring it. World famous Konyaaltı and Lara Beaches invite you with their warm sands. Put a day aside to spend some time in Aspendos, one of Turkey's most preserved sites and make sure to visit one of Antalya Bazaar's and learn to haggle and barter.
Beach

Cuisine

Culture

Nature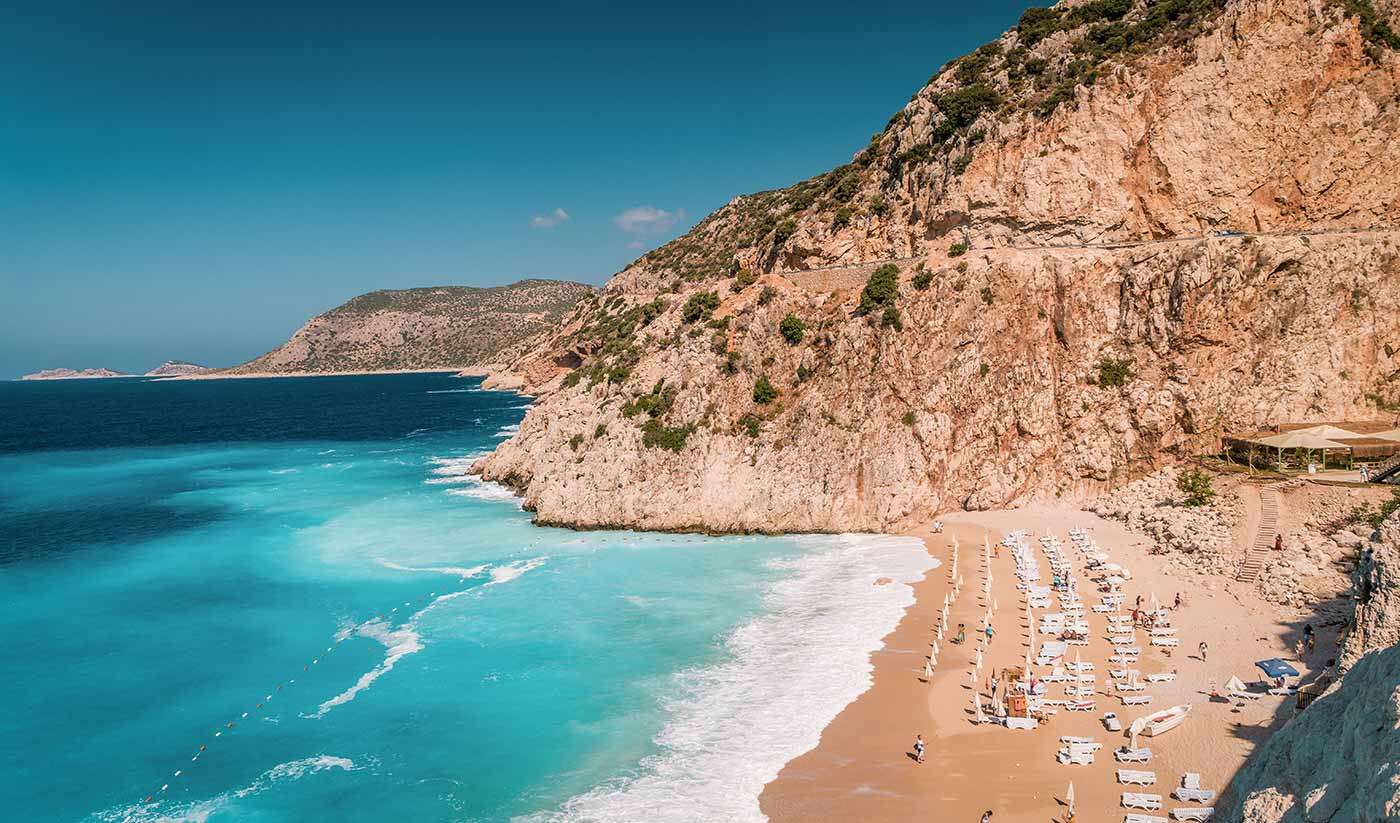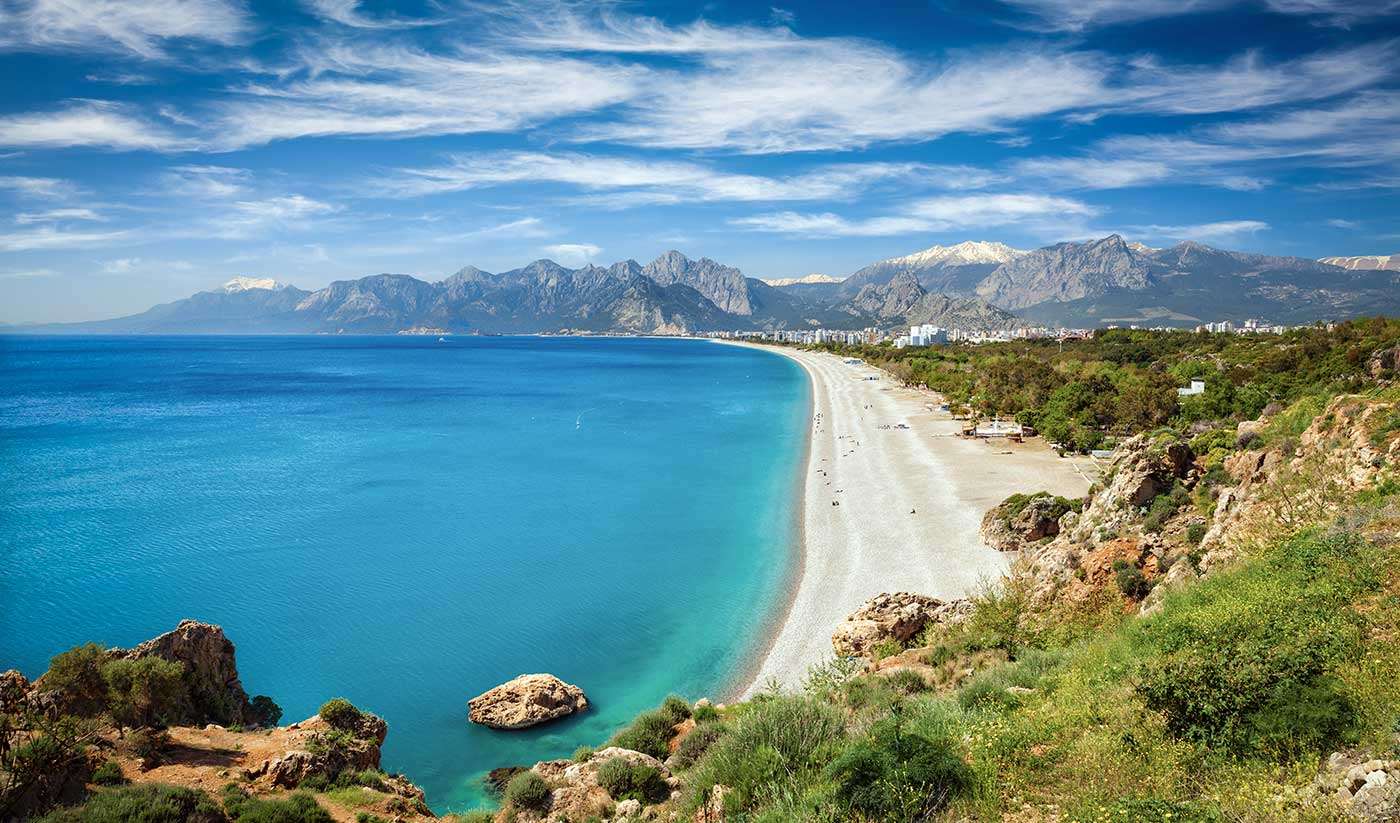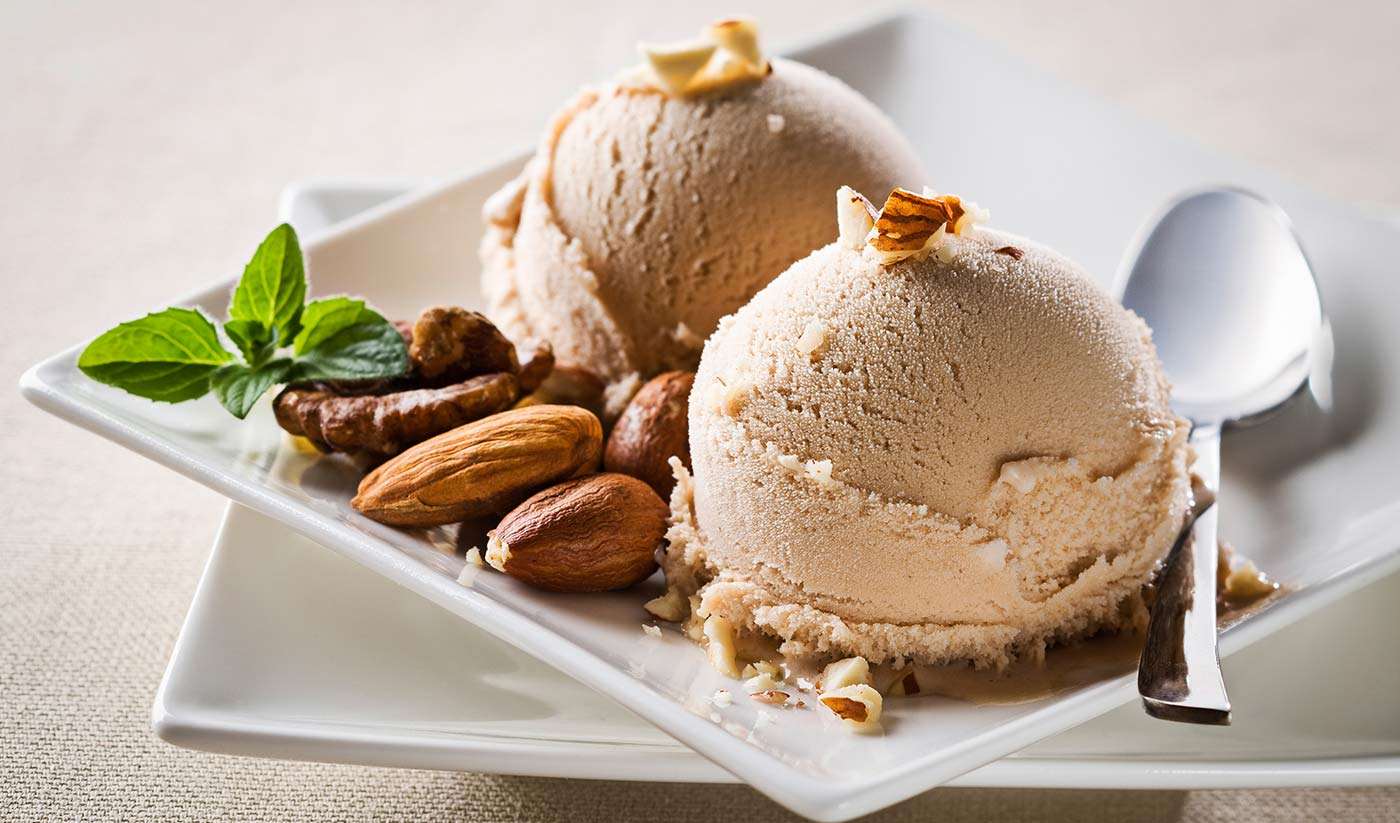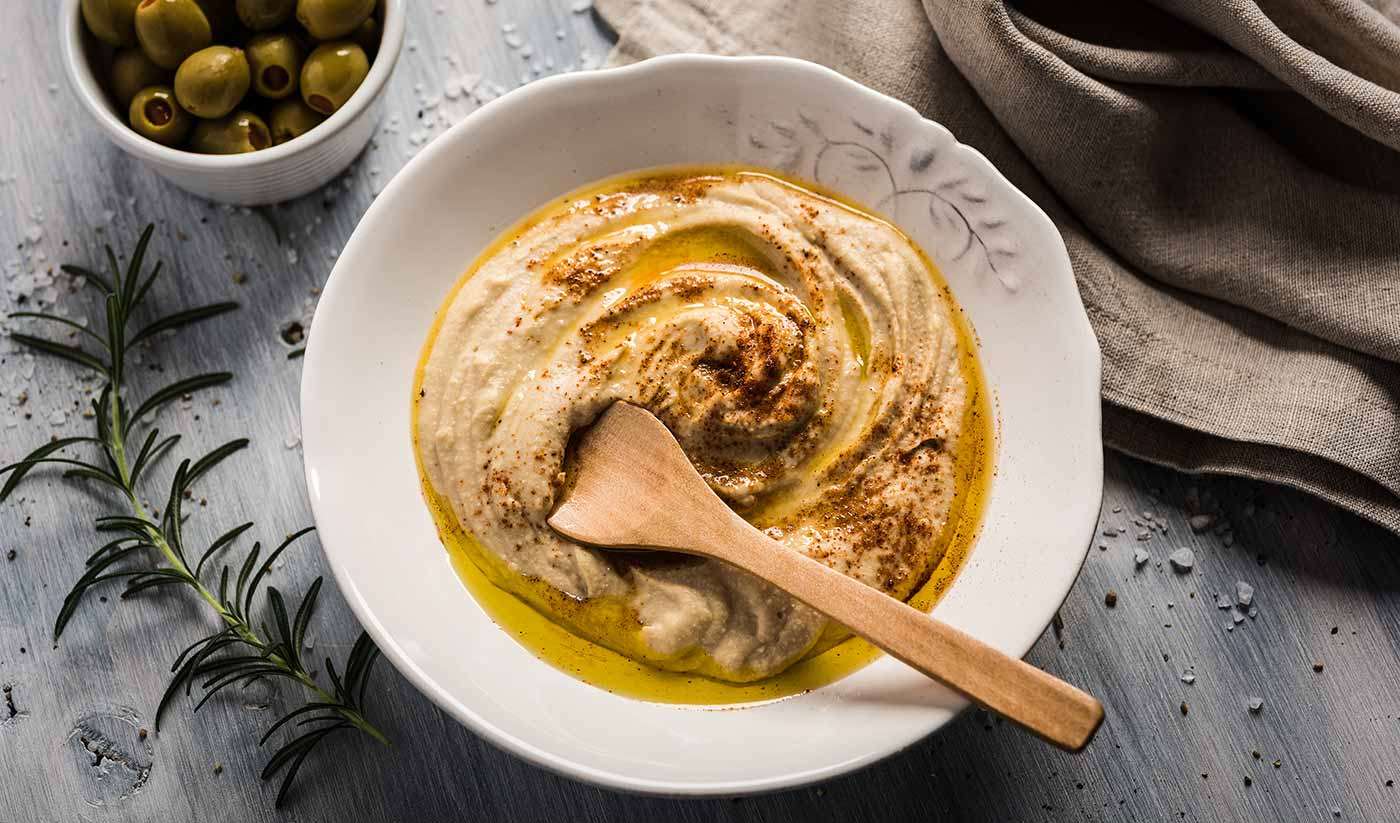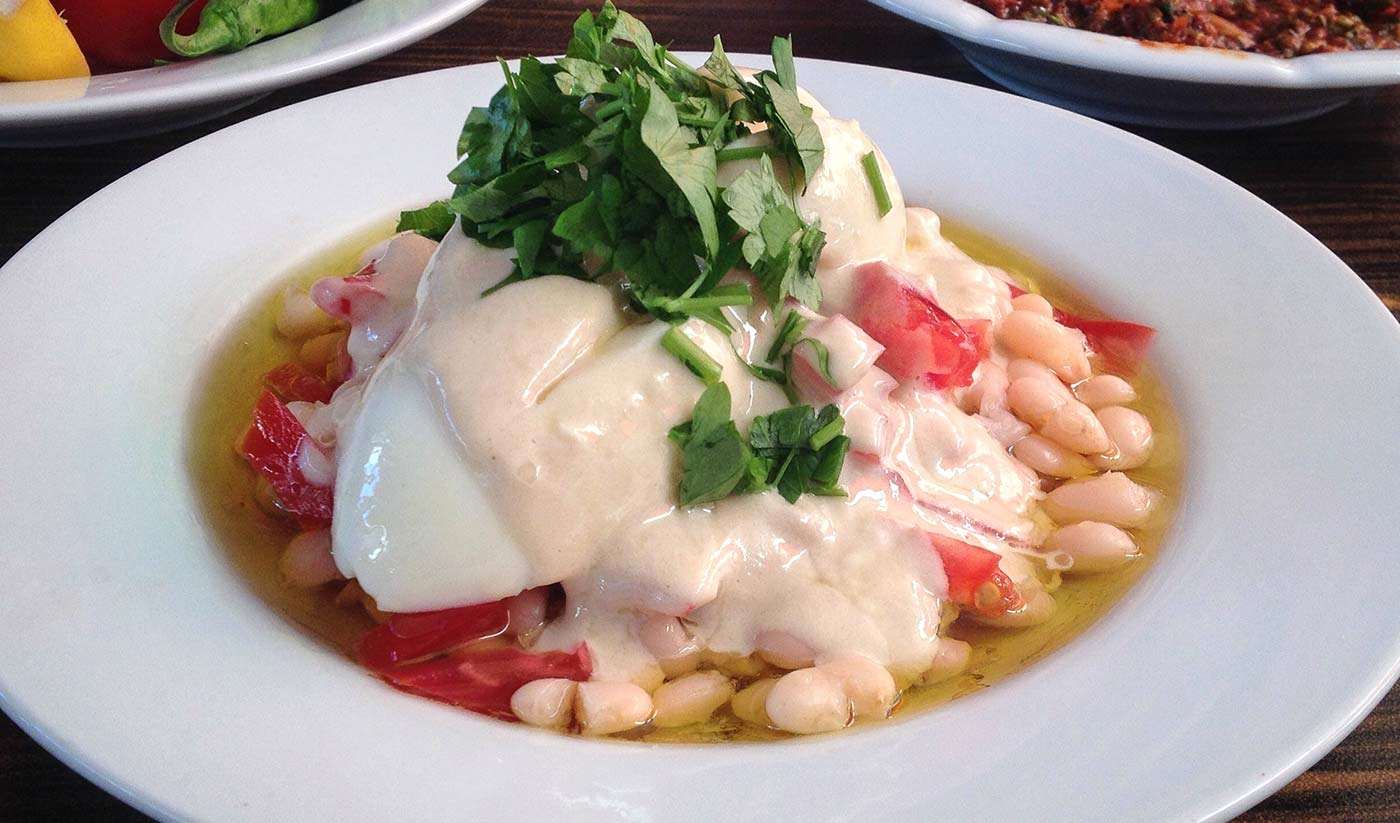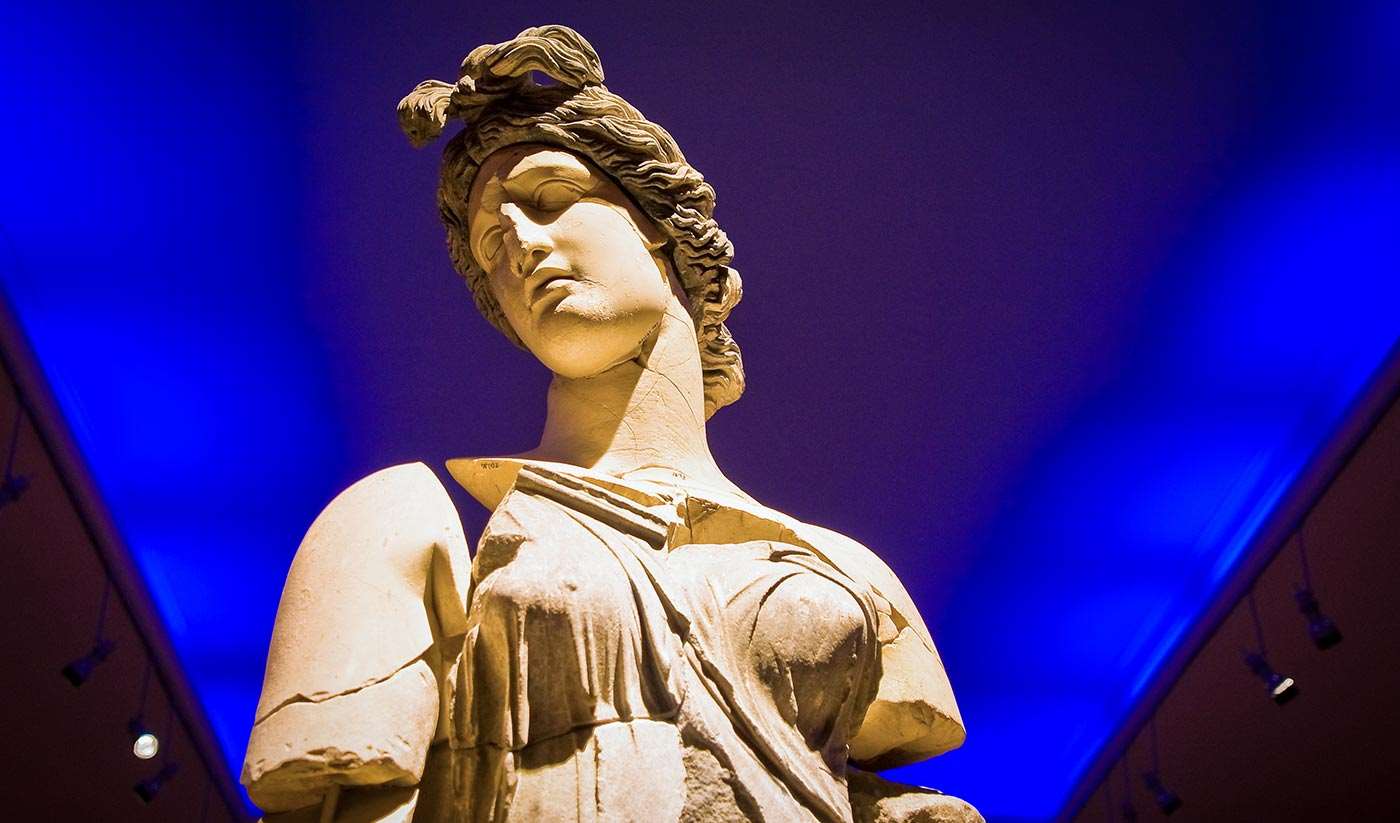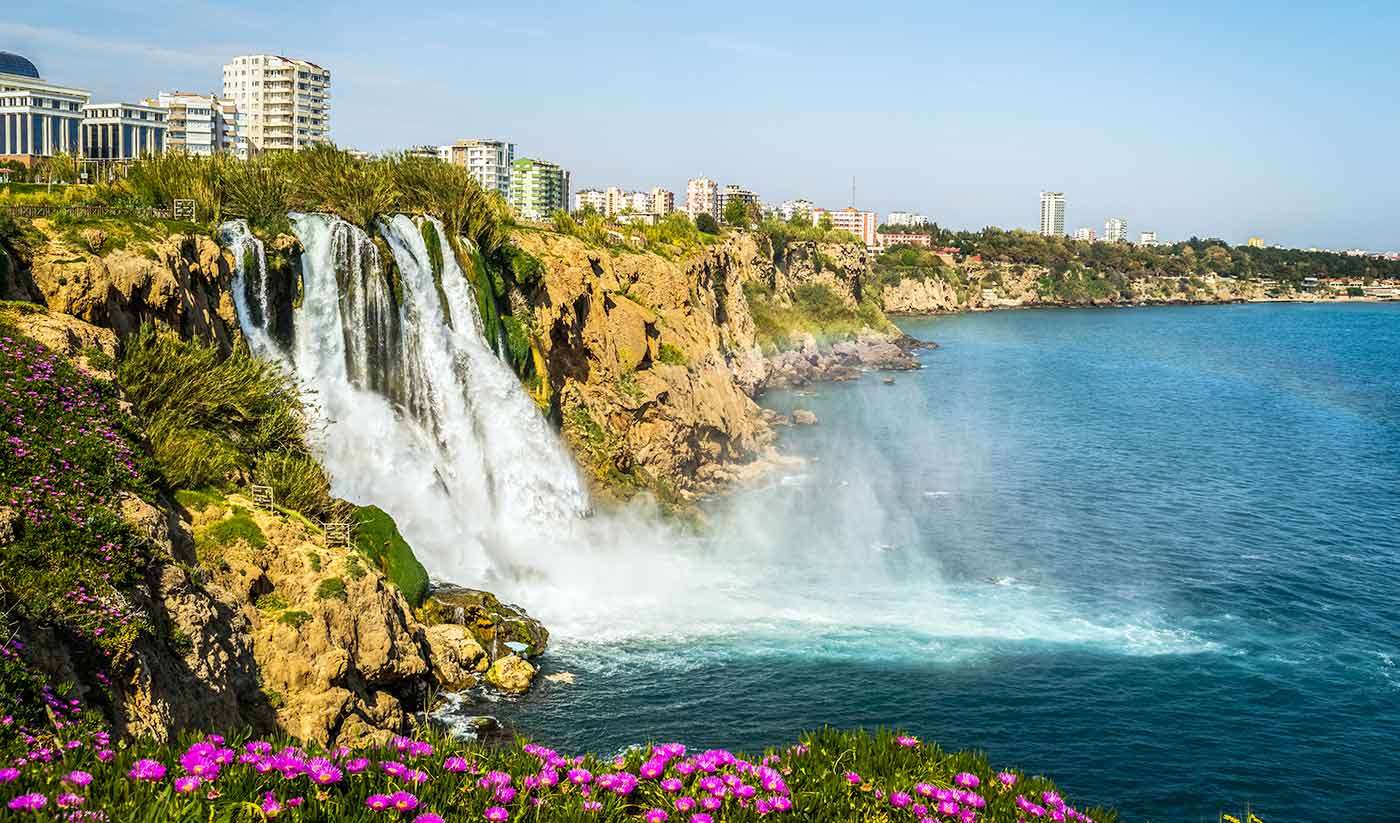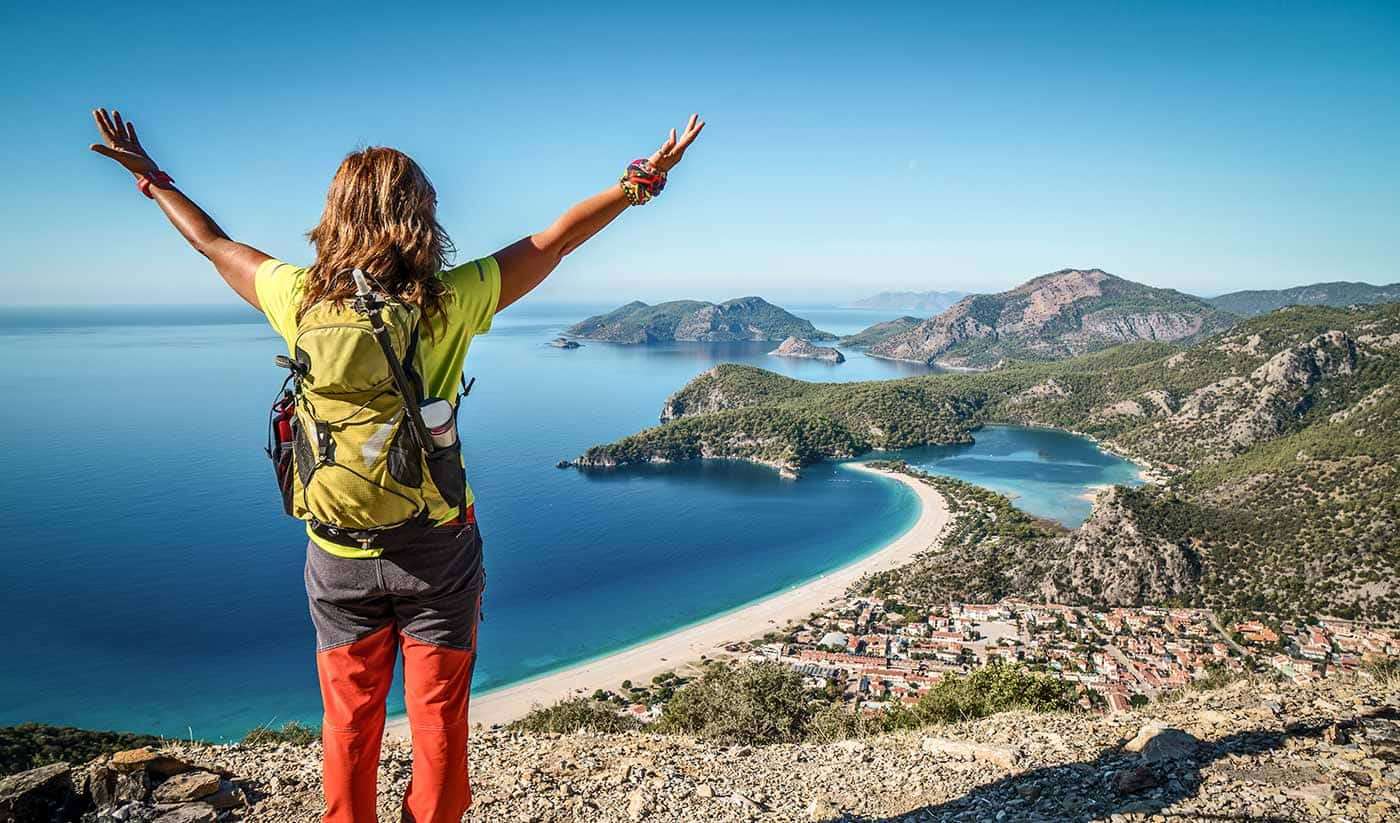 It is usually ideal to visit Antalya between April and October. The weather in Antalya is mostly pleasant for spending the day on the beach or sightseeing. If you would like to feel the high temperature and get a tan you will prefer visiting in June, July and August. The normal temperature of Antalya weather is around 30-35 ºC during summer and 15 ºC during winter.
Mar 6, Sat

16

Overcast Clouds

Mar 7, Sun

19

Clear Sky

Mar 8, Mon

19

Clear Sky

Mar 9, Tue

17

Overcast Clouds

Mar 10, Wed

12

Overcast Clouds
Direct flights to Antalya
Antalya direct flights are available from different cities in the world and especially in the summer months, the demand is high. Flights from Antalya to major European cities are sometimes scheduled 3 times a day in the summer months. Antalya Hannover is one of the daily flights of Corendon Airlines. From mid-April to the end of the season on October 28th, you can book an Antalya Hannover ticket with Corendon Airlines for any day you wish. Antalya Düsseldorf flights are operated by Corendon Airlines on three different days each week. Entertainment locations such as Altstadt and Rheinturm near Düsseldorf are connected by Corendon Airlines flights to Antalya's turquoise sea, beautiful beaches and nature including waterfalls.
Antalya Nuremberg flights by Corendon which start in the middle of April and run until October 28th, are operated 7 days a week. Germany Antalya flights are operated from a considerable number of cities and your holiday experience begins the minute you board your Corendon Airlines flight. Corendon Airlines flies from different cities in Germany to Antalya for very decent prices. Antalya direct flights are available on our website and you can easily make your reservation. Other Turkey flights operated by Corendon Airlines are flights to Alanya Gazipaşa GZP. Flights to Köln, Hannover and Stuttgart are available from Alanya Gazipaşa.
Choosing your flight tickets to Antalya
Cheap flight tickets to Antalya
You can find direct flights to Antalya on Corendon Airlines' main page. An early reservation may result in you getting a real bargain. If there are no direct flights available from your town, you may choose a nearby city and get a cheaper price.
Accommodation in Antalya
By comparing hotel and flight offers when planning your holiday, you can keep your holiday budget low. Hotels in Antalya, one of Turkey's major tourist destinations, sometimes have special accommodation offers at certain times of the year. For very attractive prices you can find all-inclusive holiday packages and various accommodation options are available for different tourist profiles. Rows of hotels along the Antalya beaches offer different accommodation options for families with children, for newlyweds on honeymoon or for groups of friends. Antalya hotels organize all kinds of activities on their premises to keep their guests amused over the entire day, as well as city tours and other tourist trips. Children can participate in special dance and playing events and in the evenings the open buffet is accompanied by dance music and light shows in many hotels. When searching for hotel and flight offers, it is wise to check beforehand what kind of activities are available in your hotel accommodation and what the details of the holiday plans are. From luxury hotels to budget-friendly hotel accommodation, Antalya offers a range of choices. Antalya, which welcomes millions of holiday guests each year, offers a holiday plan for every taste and budget thanks to a well-developed tourist infrastructure.
Airport and Transportation
Antalya Airport AYT is among the airports with the highest passenger traffic. Every year, millions of tourists travelling via this airport are effortlessly transported to certain locations in the city. Antalya departure and arrival times are considered for the bus rides taking you to and from the city. Airport transfers are also offered by a considerable number of hotels and tour operators located in Antalya. Furthermore, there are transfer services to Kaş, Kemer and Kalkan as well as scheduled bus services. Another airport transportation option is a car rental service. For a reasonable price you can rent a car from one of the car rental companies with an office at Antalya Airport. In line with departure and arrival times, there is always a taxi available at Antalya airport.
Antalya Airport AYT offers several transfer alternatives to the beaches in the south and west. Each year, millions of tourists are effortlessly transferred from Antalya airport to the hotel they have booked. To get to the center of Antalya, there is another option available: the AntRay tram. This tram quickly takes you to Antalya Kaleiçi in the center and to the Antalya bus station.
Antalya Airport tip: At Antalya Airport AYT special nursery and playing rooms are available for families with small children. While you are arranging your airport transportation, children can play here without getting bored.
Car rental search
Packages search
Frequently Asked Questions About Antalya
How can I find the cheapest flight to Antalya?
Corendon Airlines' affordable and accessible flights to Antalya can easily be found in the Flights to Antalya page. While determining the flight ticket prices, some criteria affect the price of the flight tickets. Some of these criteria are which airport your flight departs from, your flight departure time and the occupancy rate of your plane. You can find an affordable Antalya flight ticket during the sale periods, but seats can sell out fast in a short time on flights with sales.
When is the best time to go to Antalya?
Antalya has favorable seasonal conditions for a large part of the year. The sea is quite warm in Antalya 9 months of the year. Antalya, which is very hot in the summer months, is preferred by those who want to take a vacation in the sea, sand and sun in June, July and August. Therefore, summer months are known as high season in Antalya.
How to go to Antalya city center?
You can reach Antalya city center from Antalya Airport by tram, buses, taxis or by rental cars. All options will take you to the city center in a maximum of 40 minutes.
Best holiday destinations
Choose a destination to learn what makes it so special.