Flights to Munster
Discover Münster and Osnabrück, towns of science, learning and peace
Cuisine, Culture, Nature, Night life

Münster Osnabrück Airport covers both Münster and Osnabrück towns. Münster, a town with a 1,200-year-old history that is a mixture of modern and medieval and Osnabrück the town where in 1648 30 years of war ended thanks to the Peace of Westphalia being negotiated.

Feature / Location

Located in the German state of North Rhine-Westphalia

Weather

July and August are the better months to experience good weather. January, June and December have the highest chance of rain.

Time Zone

CET Time zone / GMT +1

Airports

Münster Osnabrück Airport / FMO

Activites

Münster is a town famous for its bicycles, science and learning
Münster and Osnabrück towns are full of beautiful historical buildings with a mix of modern day. Both Towns are peaceful and cosmopolitan. University towns with a large young population. Both towns suffered serious damage during world war 2 however, much was rebuilt replicating the original buildings that were destroyed.
What Is Münster and Osnabrück Best Known For?
Both towns are known for their picturesque historical towns thanks to the unique architectural buildings. Münster is also famous for being considered the bicycle capital so renting a bicycle to explore the city is highly recommended.
Cuisine

Culture

Nature

Night life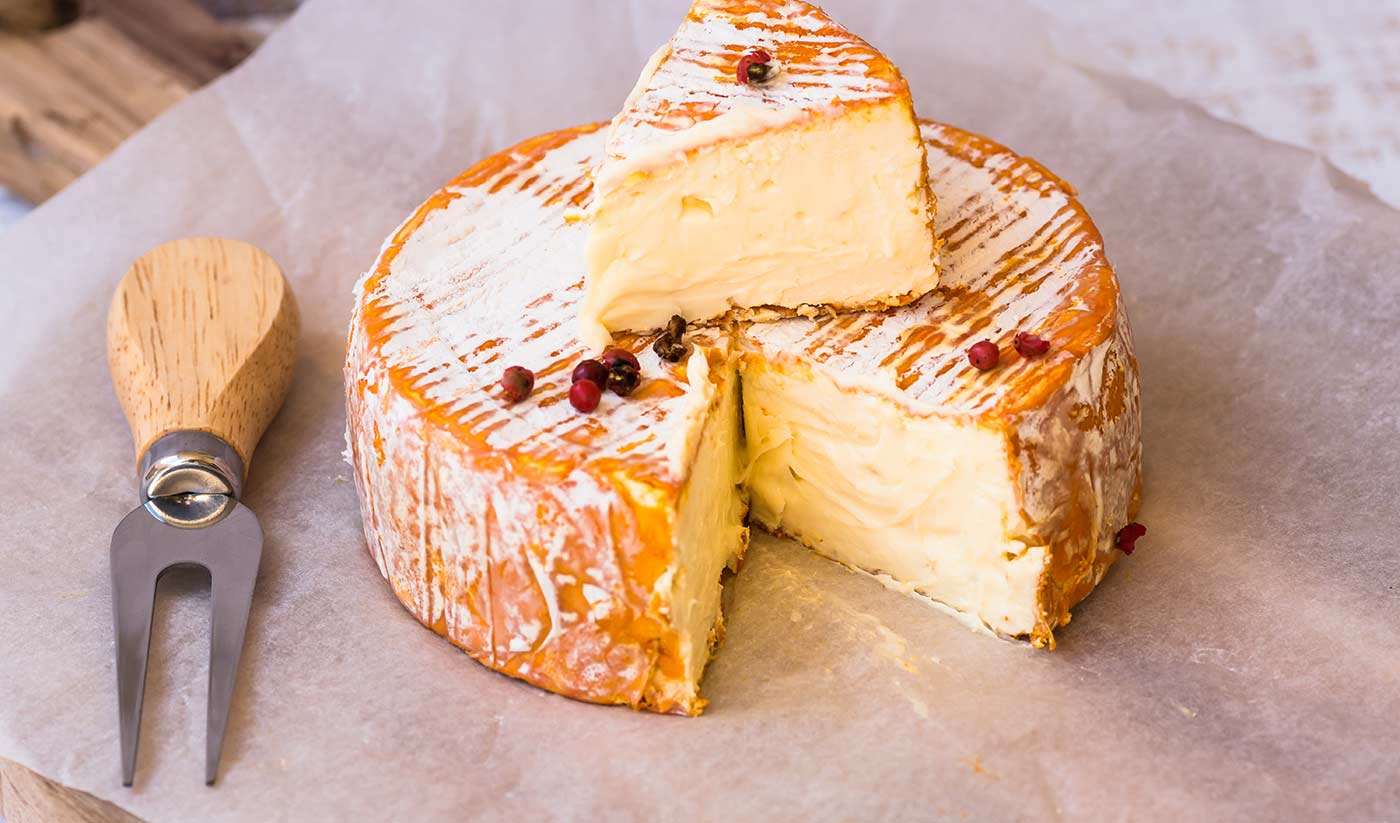 Münster cheese
Don't forget whilst in Muenster you have to try Münster cheese a delicious flavour famous around the world.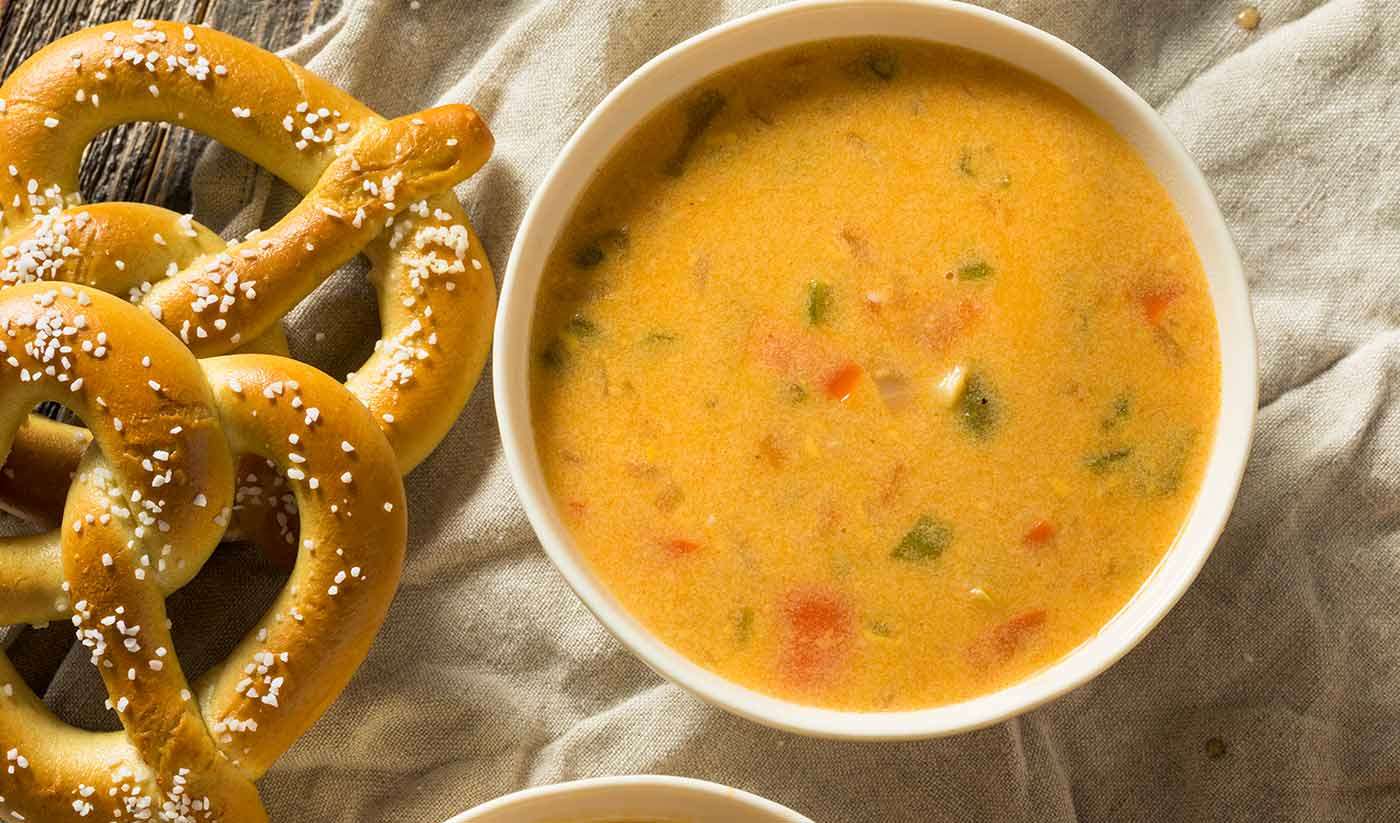 Münsterländer Biersuppe
A traditional dish that you will find in most local restaurants is Münsterländer Biersuppe, literally translated into beer soup is a must try during your visit. They heat the beer and sweeten to make this delicious tasting soup which will surprise your tastebuds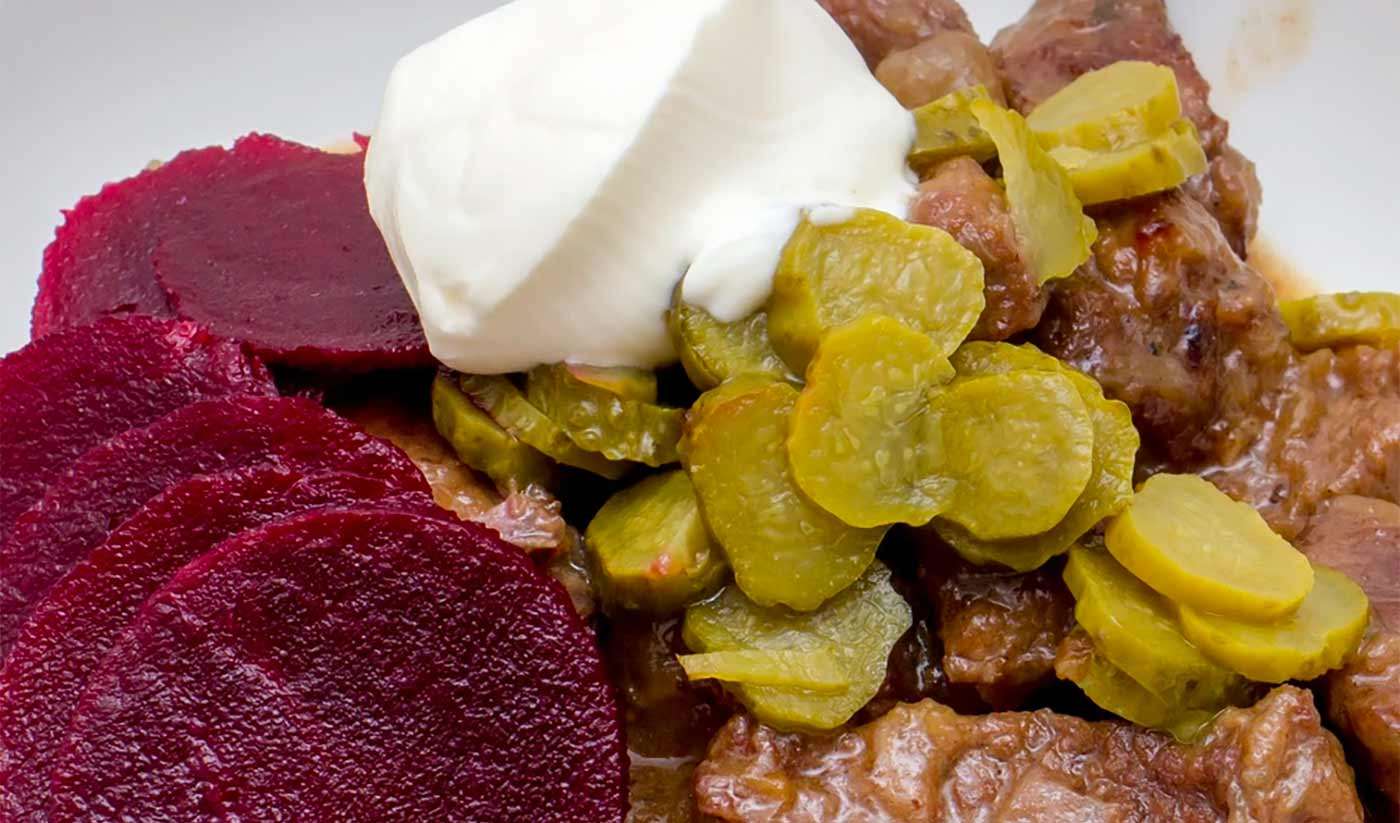 Pfefferpotthast
A traditional beef dish Pfefferpotthast is slow cooked on a low temperature with onions, bay leaves and cloves until you can literally pull it apart mixed with pepper, capers, lemon juice and gravy with breadcrumbs and wheat flour. The taste is sublime and another must try on your visit.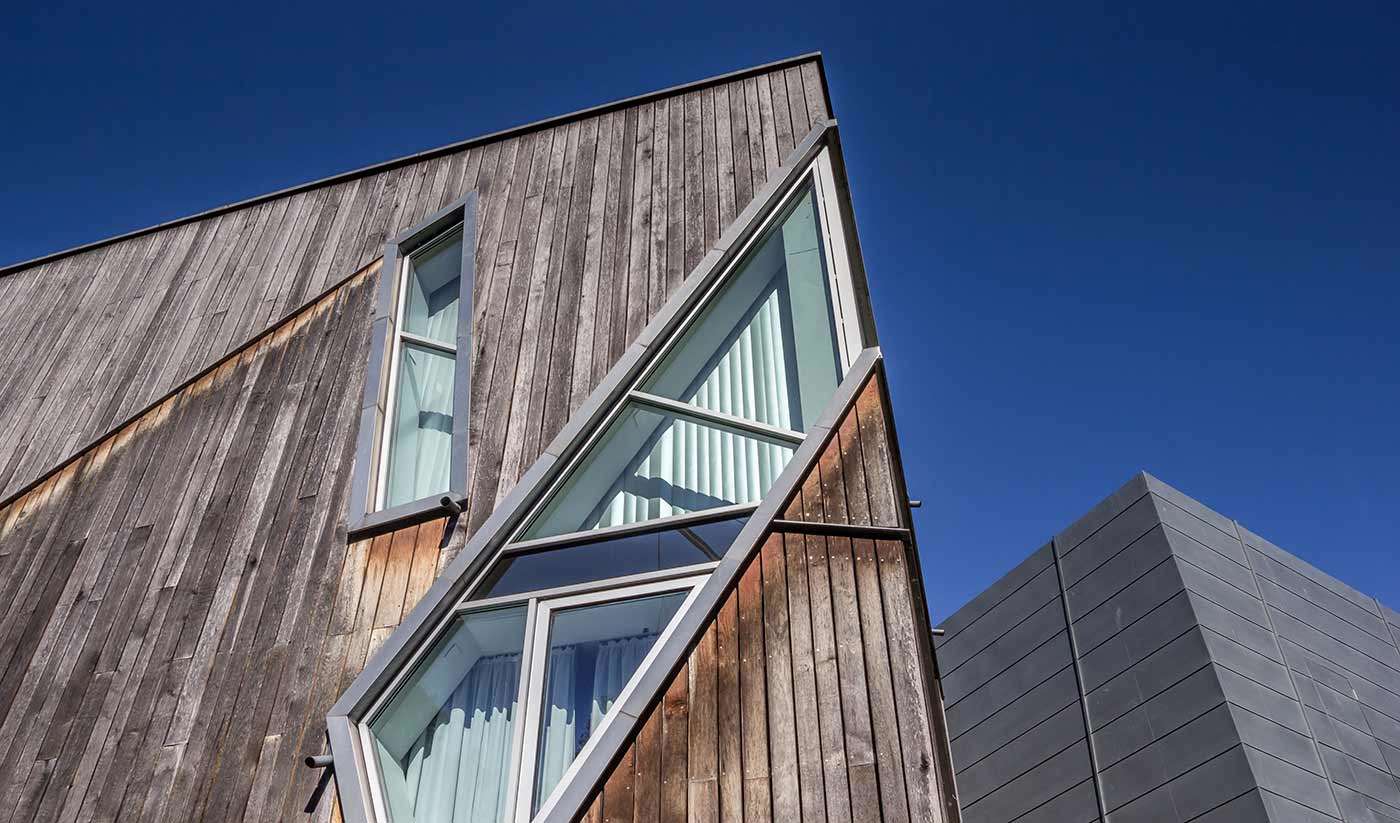 Felix Nussbaum House / Museum of Cultural History
Felix Nussbaum House / Museum of Cultural History is the top attraction for people who visit Osnabrück. The museum houses the paintings of German - Jewish painter Felix Nussbaum, born in 1904 and put to death in Auschwitz, and displays exhibits that tell a story of racism and intolerance. The museum itself is an extension of Felix's life before WWII with small spaces, dead ends, split pathways and unpredictable intersections making you feel you're being pulled back and forward. A visit to the museum will give you insight into life before World War II and life in a restricted space.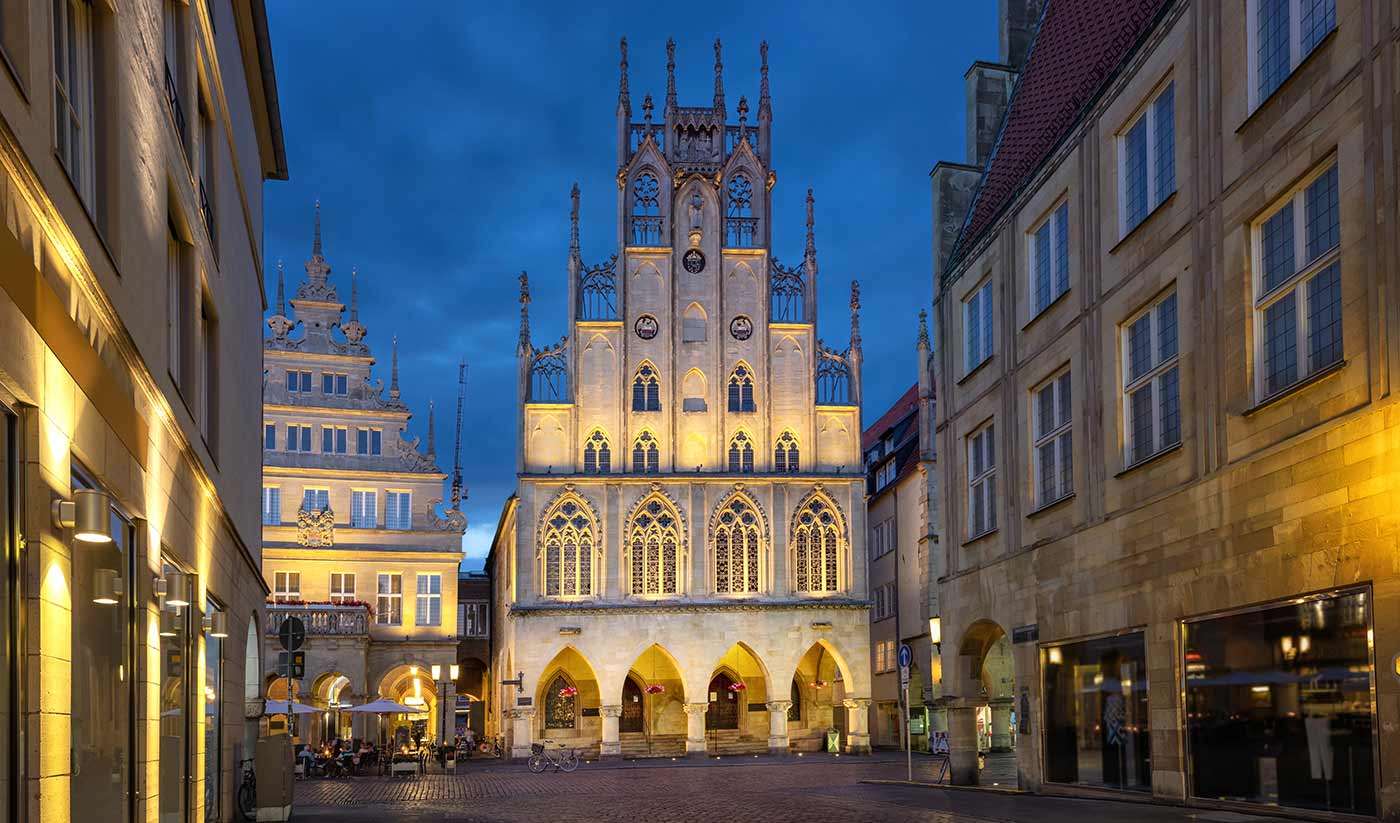 Münster Historic City
Münster historic city centre is one of the most important historic places in Germany. Meander through cobbled streets admiring the beautiful architectural buildings and majestic churches. As you stroll the centre it's like stepping back in time. Enjoy your surroundings with a coffee in one of the local cafes soaking up the atmosphere the city has to offer. An afternoon in the city centre will be a highlight of your visit.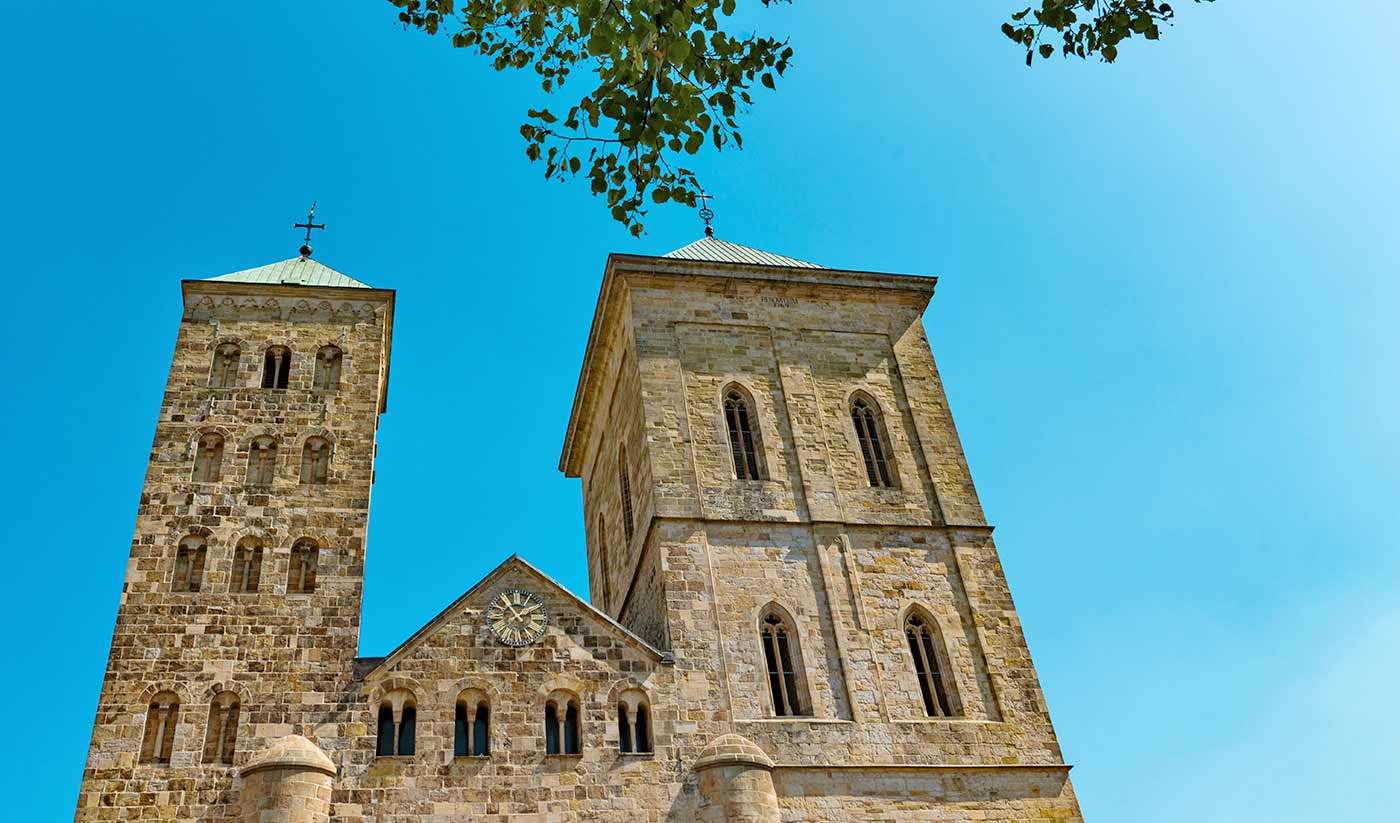 St. Peter's Cathedral
St. Peter's Cathedral in Osnabrück, is the cathedral of the Roman Catholic Diocese of Osnabrück. The cathedral is a late Romanesque building and dominates the city's skyline. The cathedral was first built around 770 but destroyed around a 100 years later. Most of the structures seen today can be dated back to the 13th century from one of the many rebuilds. The eye-catching octagonal lantern tower was built around the ruins of the second church's dome. A must see is the rose window that dates back to 1305. As the building has been rebuilt on many occasions it now has a mix of Roman and Gothic style making the cathedral an interesting sight. Inside of the cathedral there are many statues and artifacts on display. The cathedral dominates the city skyline with.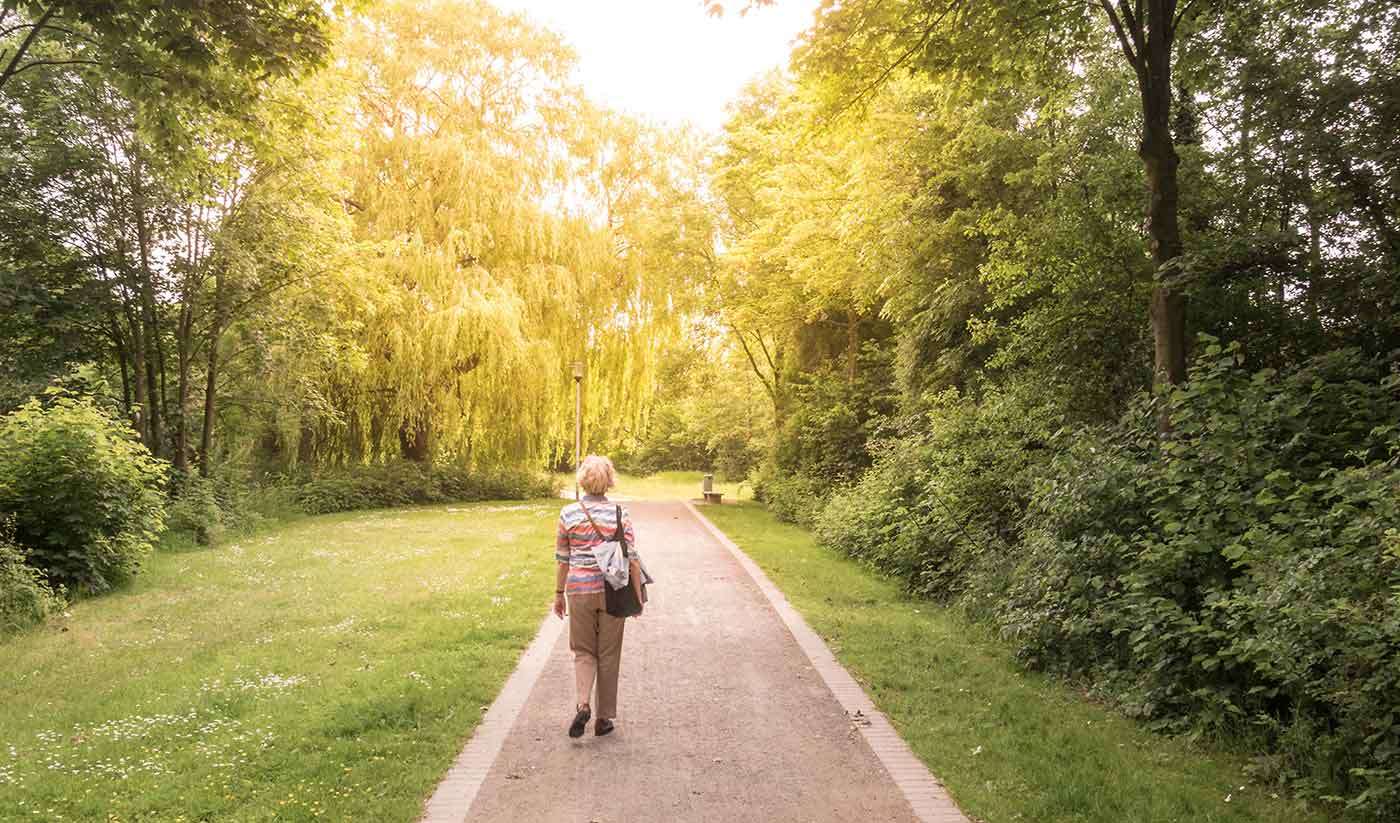 Bürgerpark
Bürgerpark the oldest park in Osnabrück is a perfect place to have a peaceful walk. Wander through beautiful meadows and lush green forests with water features and parks to entertain the children. The park is home to 450 mature trees that create the setting for this beautiful outdoor park.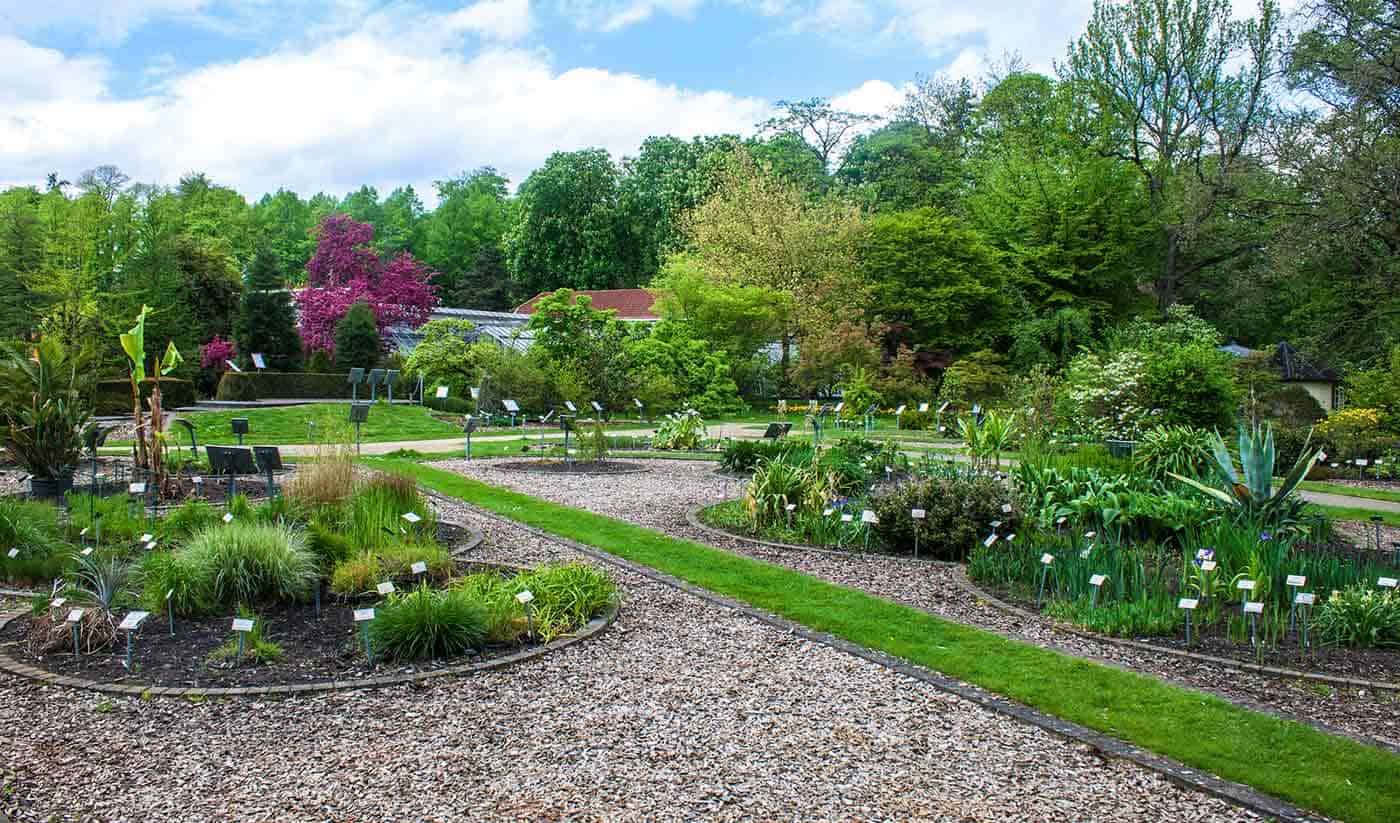 Münster Botanical Garden
Münster Botanical Garden built in 1803 and part of the University is home to 8,000 different species of plants. Throughout the year at least 5 of the greenhouses are always open for the public to enjoy. The garden is 5 hectares with 2000sqm of greenhouses. There are various different collections in the Garden; Geographical, Botanical, Teaching and Local Flora. The collections also hold species of plants that are used for research purposes. A lovely way to spend an afternoon.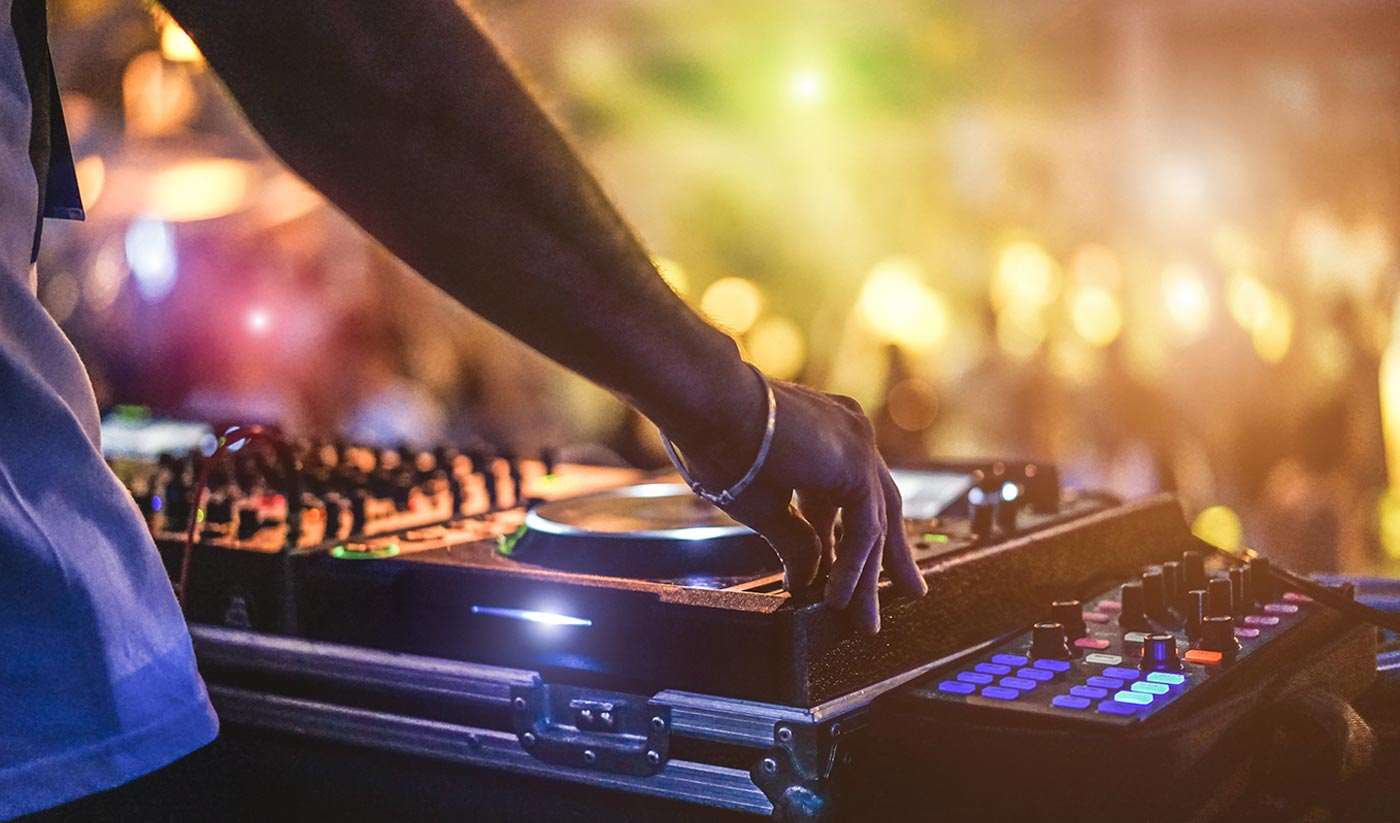 Nightlife
Both Münster and Osnabrück have large universities meaning there is a big youth population ensuring that there is a great nightlife on offer in both towns. There are many entertaining bars and nightclubs that will keep you partying till dawn. The most popular night out is a Wednesday for both university students and the locals. For those who would prefer a more low-key night there are many restaurants and chic cafes full of local culture and atmosphere that you can enjoy meeting the locals.
Weather in Münster and Osnabrück
Münster and Osnabrück weather is pleasant but cloudy during the summer months however, the winters can be very cold and windy and warmer clothes in the winter is advisable. The temperature can vary from 28°F to 74°F during the year.
Cities with direct flights to Münster Osnabrück Airport
Corendon Airlines offer direct competitive prices to Münster. Corendon Airlines offer Cheap flight deals to Turkey, Spain, Greece and Egypt.
Direct flights are available from Münster Osnabrück to Turkey (Kayseri, Izmir, Adana, Antalya and Zonguldak), Münster Osnabrück to Greece (Rhodes, Crete and Kos), Münster Osnabrück to Hurghada, Egypt and Münster Osnabrück to Spain (Fuerteventura, Gran Canaria, Lanzarote and Tenerife). Flights can vary from one to three flights a week depending on the destination and time of year.
| Destination Airport: Munster Osnabrück (FMO) | |
| --- | --- |
| Antalya - Munster Osnabrück flight duration | 3:50 hours |
| Palma de Mallorca - Munster Osnabrück flight duration | 2:25 hours |
| Hurghada - Munster Osnabrück flight duration | 5:05 hours |
| Heraklion - Munster Osnabrück flight duration | 5:00 hours |
| Kos - Munster Osnabrück flight duration | 3:30 hours |
Plan your whole trip to Münster Osnabrück
Cheap flight tickets to Münster Osnabrück
Finding cheap Münster Osnabrück Flight Tickets could not be easier. Simply log onto the Corendon Airlines website or mobile app. Cheap Flights from Münster Osnabrück can be found on our Münster Osnabrück flight deals page. To find the best deals booking early and being flexible with your flight dates can save you money. Whilst making your booking why not guarantee a good start to your trip by taking advantage of pre booking your seats and your inflight meals at the lowest prices.
Accommodation in Münster and Osnabrück
Münster Osnabrück is a very popular destination to visit and attracts international tourists from all over the world. There are various accommodations on offer to suit all budgets. No matter your budget and the type of accommodation you're looking for booking early will give you a better discount. Nowadays many historical buildings have been converted into hotels and made from a truly unique experience. City Centre accommodation close to some of the attractions on offer can book up quite quickly around peak season so booking in advance is recommended however, should you wish to stay out of the centre then public transport is generally very good and makes outside centre accommodations much more accessible. Both towns offer everything from luxury hotels to budget friendly hostels.
Airport and Transportation
Münster Osnabrück Airport, FMO is located right in the middle between the cities Münster and Osnabrück and it renders services to approximately 5 million people living in this region. The location of the airport, North of Münster and southwest of Osnabrück contributes to the attractiveness of this region for tourists. Münster is a very well-planned city and the airport is easily accessible. With busses D50 and R51 you will travel from the city centre to Münster Osnabrück airport. Or you can travel by train to the airport. The city has an extensive public transportation network that will take you anywhere you want to go. You will also find an express bus service to Muenster city. For travelling between Münster Osnabrück Airport and Osnabrück you have one option: bus line X15. Buses run from the airport via two stops in Ladbergen and one stop in Osnabrück-to-Osnabrück Hauptbahnhof (Bussteig 3) and back. The bus stops in the centres of Osnabrück and Ladbergen. The journey time between the airport and Osnabrück is 45 minutes. From Monday to Friday the bus runs once every 60 to 120 minutes. Weekends and Public Holidays services are less frequent. The most convenient mode of transport to get to Osnabrück is by taxi which is located at the arrival's terminal. To be more independent and help you explore the area better we recommend car rental which is available at the exits of the airport. Pre Booking car rental is advisable in peak season July and August and also on public holidays.
Select child's age. This will provide the correct price and availability.
Select child's age. This will provide the correct price and availability.
Select child's age. This will provide the correct price and availability.
Car rental search
Packages search
Frequently Asked Questions About Munster
Is there direct flights from Muenster to Turkey?
Yes, Corendon Airlines offer flights from Muenster to five Turkish Cities.
Where can I find cheap flights on the Corendon Airlines website?
You can find cheap flights by visiting the flight deals page of the destination you want to travel to.
Is Muenster and Osnabruck the same place?
No, they are two different towns one to the north and one to the south of the Muenster Osnabruck airport.
When is the best time to visit Muenster Osnabruck?
The best time to visit is July and August when the weather is hotter.
Best holiday destinations
Choose a destination to learn what makes it so special.